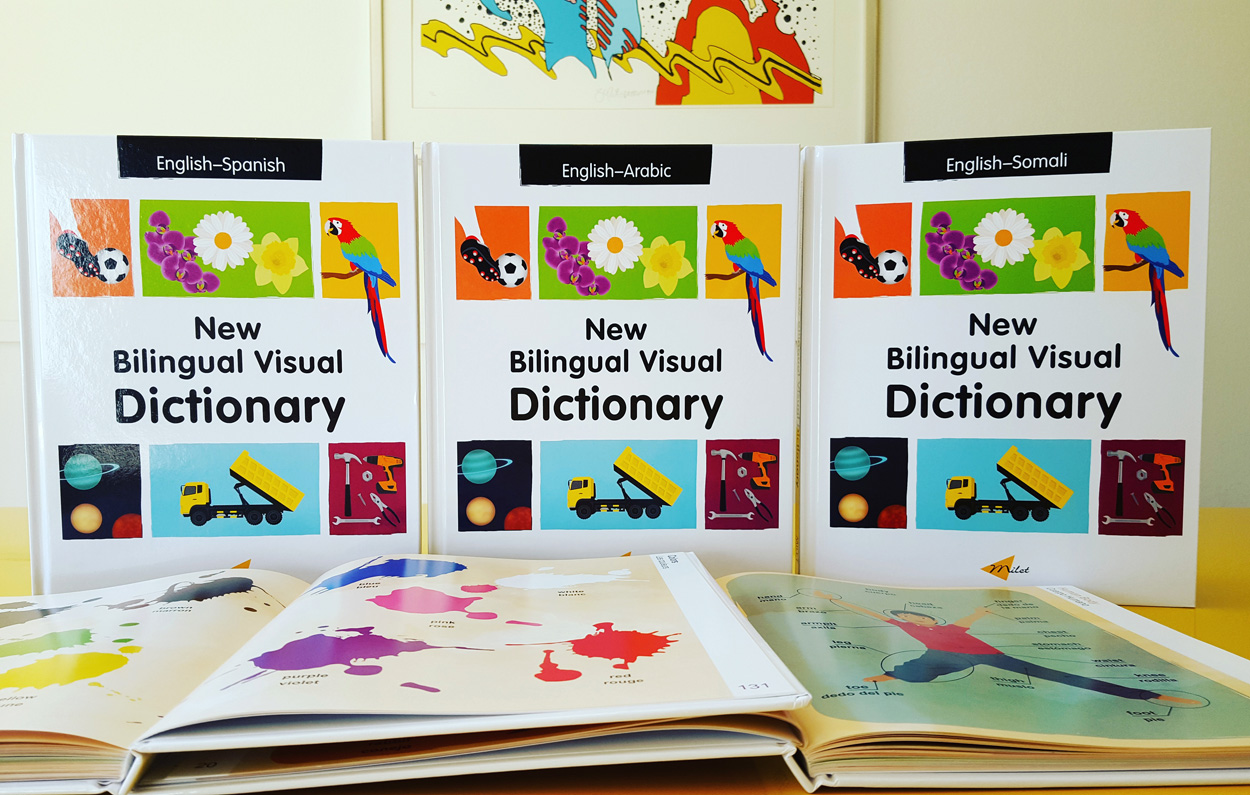 Since 1995, I have worked on hundreds (and hundreds!) of amazing, groundbreaking children's books as a director, publisher and editor for Milet Publishing. Milet is a leading independent, international, multilingual publishing house that I cofounded with Sedat Turhan. I codirected the company with Sedat for 15 years, in London, Izmir and Chicago, before moving into a consulting director role.
Milet's children's list includes picture books, visual dictionaries, language learning and young fiction. Our books are by diverse authors, illustrators and translators from around the world, many of whom we launched. Milet's bilingual books feature English with these languages:  Albanian, Arabic, Bengali, Chinese, Dinka, Farsi, French, German, Gujarati, Italian, Japanese, Korean, Kurdish, Polish, Portuguese, Punjabi, Russian, Somali, Spanish, Tamil, Turkish, Urdu, and Vietnamese. And there are English-only editions of many titles too.
Flip through the (GB£) catalog below or go to the Milet website for the full list and to buy!