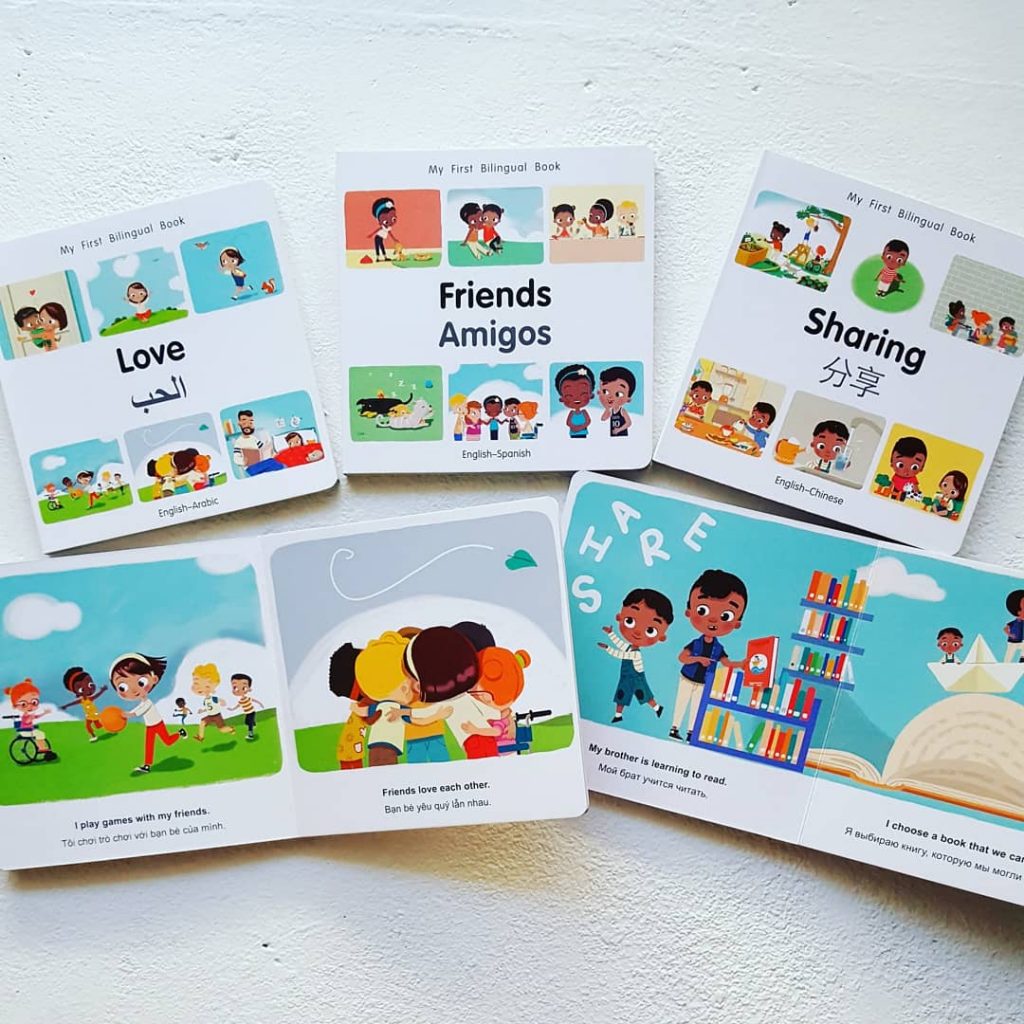 Over the last 20 years, I have written many children's books under the name of Milet Publishing, the company that I cofounded, as part of our strong collective ethos. I finally accept that I can be collaborative and put my name on my books! And now Love, Friends and Sharing are here! These three awesome little books that I coauthored are out in the world being shared and loved by children, their families and friends. I wrote the fourth book Empathy which will be out soon!
My books are inclusive and conscious, with elements of mindfulness too. How do we show love and friendship, and how do we share at home, in our communities and in the wider world? Enjoy the pictures on this page – Manuela Gutierrez Montoya's joyful, tender illustrations and the lovely, lively languages. And buy or borrow the books – I made them for you and the little ones in your world!
Part of Milet Publishing's My First Bilingual Book series, Love, Friends and Sharing are available in 17 bilingual editions, including English-Arabic, English-Chinese, English-French, English-Spanish, English-Vietnamese, and more!  Empathy will be available in the same languages in October. And English-only editions of the four titles will be out in March.
Head to the Milet website for the full list and stay tuned for more books with my name on them :)!